EU animal testing rules 'could harm welfare'
A change in European law threatens to worsen the suffering of laboratory animals in the UK, campaigners warned today.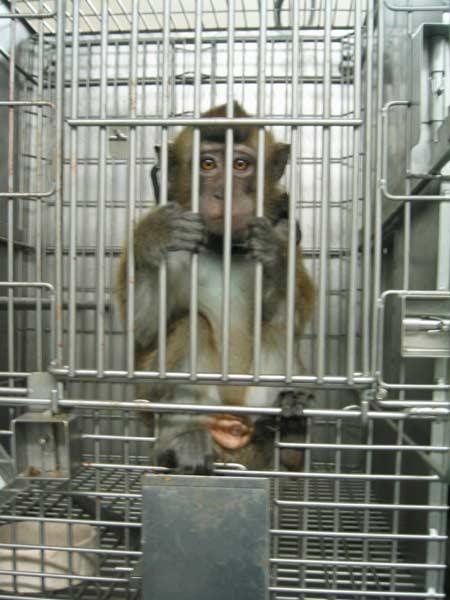 Proposals under consideration would derail existing regulations which make it compulsory to avoid animal experiments wherever possible, it is claimed.
An EU directive implemented across all 27 member states says researchers must use non-animal methods when they are ''reasonably and practically available''.


But changes suggested as part of negotiations to revise the 20-year-old directive would tie this instruction up in red tape so that it is severely weakened, according to the Dr Hadwen Trust for Humane Research.


Under the new proposals member states would be free to delay the implementation of alternative testing methods until they are ''recognised by Community legislation''. This is an administrative process that can take years, said the trust.


The directive would also no longer apply to all procedures, notably those carried out to further basic medical research.


A draft text of the EU Presidency recommendations is under discussion and could be finalised by the EU Council as early as Thursday.


Wendy Higgins, from the Dr Hadwen Trust, said: ''For decades the cornerstone of British and EU animal research law has been that if a non-animal alternative test method is available, the animal test must not be performed.


''It's a common-sense clause vital to ensuring that science utilises the most modern techniques and animals are protected against excessive use.


''The EU should be leading the world in promoting humane research, and the 'alternatives clauses' is central to that. It would be grossly irresponsible for EU politicians to consider such a morally and scientifically retrograde step as removing this wording now.''


It fears the changes will be rushed through without a proper debate in the European Parliament.


Ms Higgins added: ''It is possible, if not likely, that UK MEPs are not even aware that plans to weaken the alternatives clause are being discussed, which is why we need to raise the issue with them directly. We are calling on UK MEPs to reject these changes and uphold the law on humane research.''


The Dr Hadwen Trust wants to see a major increase in funding for non-animal research alternatives across the EU.


Examples include 3D models of disease, advanced human brain-imaging techniques and computer simulations.
source:
http://www.telegraph.co.uk/science/science-news/6575142/EU-animal-testing-rules-could-harm-welfare.html